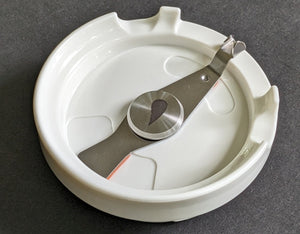 Very limited edition Temperfect Javabliss 16 lid prototype with "possibly somewhat enhanced shutter sealing"(TM), for your testing enjoyment. Will fit all current Temperfect mugs! Includes gasket and is ready to use just like the original lid. Be a part of Joeveo history!
If you get one of these, please share with us your thoughts after using it for a while. (contact@joeveo.com)
one per customer please
it'll take me a while to put these together, so delivery times will be measured in weeks instead of days
thanks for being a beta tester!